Today is our big brother's birthday and he turned 5. He is very excited although I kept telling him that today is not his birthday party just yet. I got him two dozens of cupcakes to bring to school and some juice.
When he walked in the classroom this morning, everyone greeted him a happy birthday. Our big brother was beaming with joy. He got up so early thing morning because he wanted to wake his baby brother up, so he could see how happy he was this day. Branden was still sound asleep, so I told him to talk to him after school.
I can't wait to pick up our birthday boy. His dada is planning to take him to Chuck E Cheese but is having second thoughts because he has an exam tomorrow and he needs to study. I told him to study and we can take Frankie maybe on Friday. I really need to get going with invitations. I will definitely be mailing them today.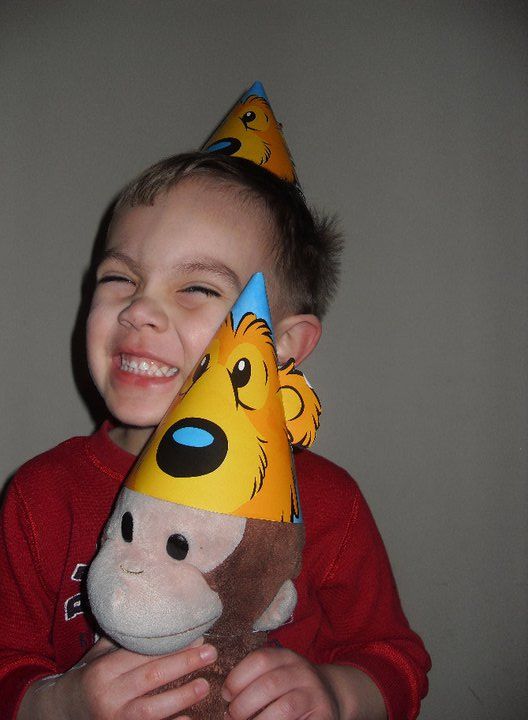 Taken on his 4th birthday.